About Us
We at "DecorHaat" assist our clients to achieve the product line that they desire and in the process reveal the creativity that resides in BRASS CITY (Peetal Nagari) of India.
DecorHaat is the Manufacturer and Supplier in varieties of metal handicrafts. Our product line covers Metal Candle Holders, Lanterns, Hanging Tea lights, Galvanized Tableware, Wall Decor, Galvanized garden accessories, Succulent pots, Iron & Steel Sprouting trays, Galvanized serving trays, Umbrella stands, Planters and many more.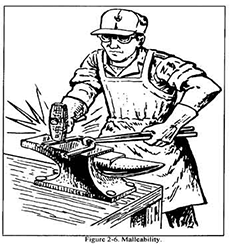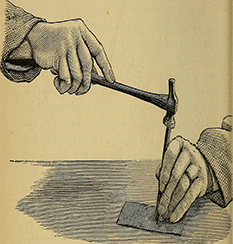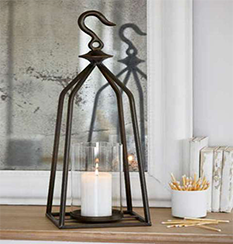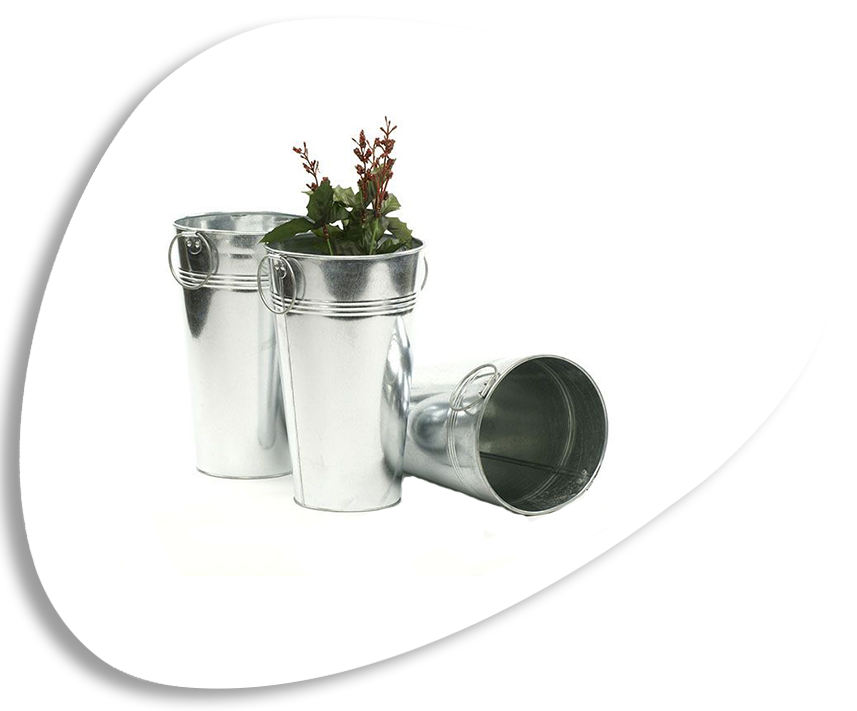 Why Us
Be it metal, integrated or textured handicrafts, Decorhaat believes that such an art must be crafted with passion, enthusiasm, and patience so that they can reflect the craft in the most adorable & apt manner. Our team of designers and artisans work closely with our clients to understand their vision and assist them to achieve it. We design and redesign the product until they reach the level of perfection that the client is looking for. Going further our artisans spend quality time to achieve the highest level of finish and perfection. On top of that our support and after services are impeccable.
Customize
Our portfolio is not limited to only metal handicrafts. We design the products according to customer requirements. Be it Integrated products with two or more elements in it(wood/iron/steel/net etc.) or be it a peculiar textured pattern among our portfolios or a unique requirement from our customer, we work with our customers to improve & meet those requirements and turn into a viable product.
3 Tier Galvanize Standhandcrafted

3 Tier Galvanize Standhandcrafted with perfection and given antique finish to make it perfect stylish utility for house parties & casual dining events with friends and family. Use it as an all-purpose display stand to showcase your creative work, keep your essentials organized or even to organize the perfect platter for the occasion.
Galvanize Iron Planter

A perfect product to showcase your plants ETC. The Galvanize Iron Planter is entirely hand-crafted and welded together with brass. Adding brass beads along the rim add an intriguing element to the design. A must have masterpiece to include modern rusticism into your décor.
Round Wall Hanging Planters

Round Wall Hanging Planters crafted from galvanized iron with an aged Zinc finish. Make your space a perfect nature's studio by including these into your décor. No matter where you hang them, they will always attract the visiting eyes with an impressive look. On other hand they can be used as multipurpose be it planter, container, or just an empty décor. These won't disappoint you in anyways possible.
Decorative Planters handcrafted

Farmhouse Style Milk Can Decorative Planters handcrafted out of Galvanize Metal to add rustic flair to your gardening and home décor. Simply go nostalgic with this farmhouse decor.Be it indoors or outdoors, in your natural studio this representation of modern rusticism can never go wrong.
Our Address
Address: A-532, Lajpat Nagar,Moradabad(U.P.), INDIA-244001
Office: 0591-3590560
Whatsapp: +91-7906878190
Email: info@decorhaat.com
Website: www.decorhaat.com